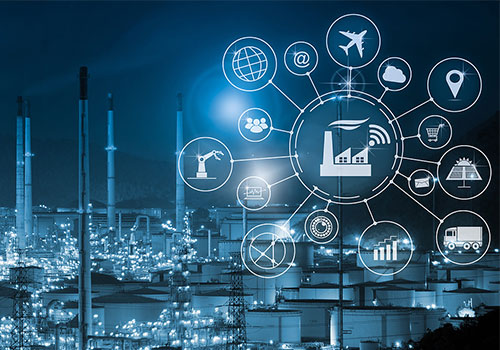 Connected Industrial Asset Solution
Connected asset management is quickly making a name for itself in the industrial world. Connected industrial assets enable organization to monitor, manage, and access equipment.
With real-time visibility around equipment, its health, and its operational data, the connected industrial ecosystem supports various maintenance management processes, giving organizations an opportunity to optimize their operations.
But building and strengthening connected assets capabilities is complex and time-consuming. It requires agile and iterative development – something that industrial equipment manufactures don't want to invest their energy.
Kemsys with its sensor-to-cloud digital transformation capabilities, can help such equipment manufacturers to utilize the technology to modernize their operations.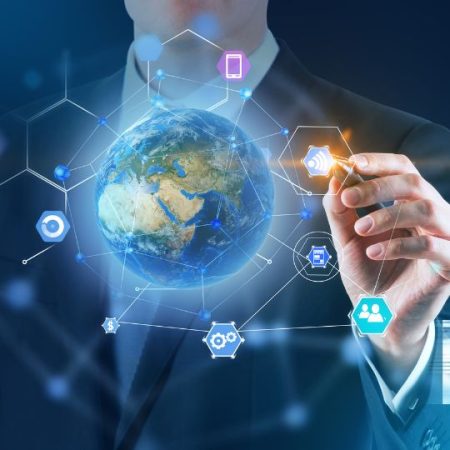 Key Connected Asset Offerings
Custom gateway and sensor development

 

Legacy Modernization

 

Firmware Development

 

Sensor fusion

 

Equipment data acquisition system

 

Cloud Engineering

 

Real-time custom dashboard development

 

HMI Development

 

Equipment data as an API

 

Predictive maintenance and advanced analytics

 

Cross-platform application development (web + mobile)

 

Testing and Validation

 
Our Accelerator – KpiX, Industrial Asset Application Enablement Platform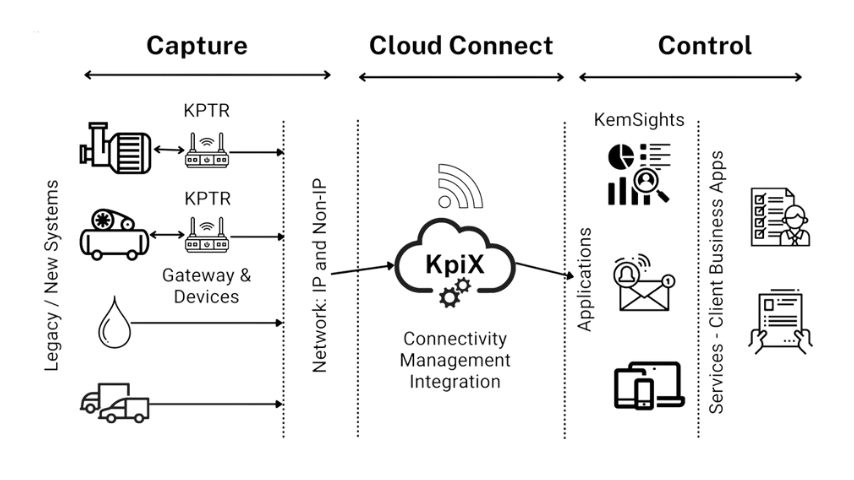 KpiX is a platform built to enable connected industrial asset operations. KpiX has the capability to connect any equipment (legacy or modern) using IoT gateways and sensors. Here is how OEM uses KpiX platform:
Asset provisioning
Asset tracking
Condition-based health monitoring
Real-time visualization and dashboards
Smart contextual notification
Machine data as API
Seamless Integration across existing modules
User management
Automated Reporting
Predictive maintenance
Success Stories We are Proud of
The energy efficiency of cooling towers is one of the most critical factors of its success. We are happy to assist our client, an established cooling tower OEM with a complete remote monitoring solution in addition to achieving industry compliance and regulation.
We are helped our client, one of the top OEM of Hydraulic Boosters Compressor for Compressed Natural Gas (CNG) applications, having installed base of more than 500 compressors across locations. Our solution helped to achieve maximum uptime and reduce Opex.
Compact Substations which are installed in highly populated locations need real-time condition monitoring to ensure safety. The OEM that has installed Compact Substations across the globe is able to monitor the health condition remotely on a real-time basis.