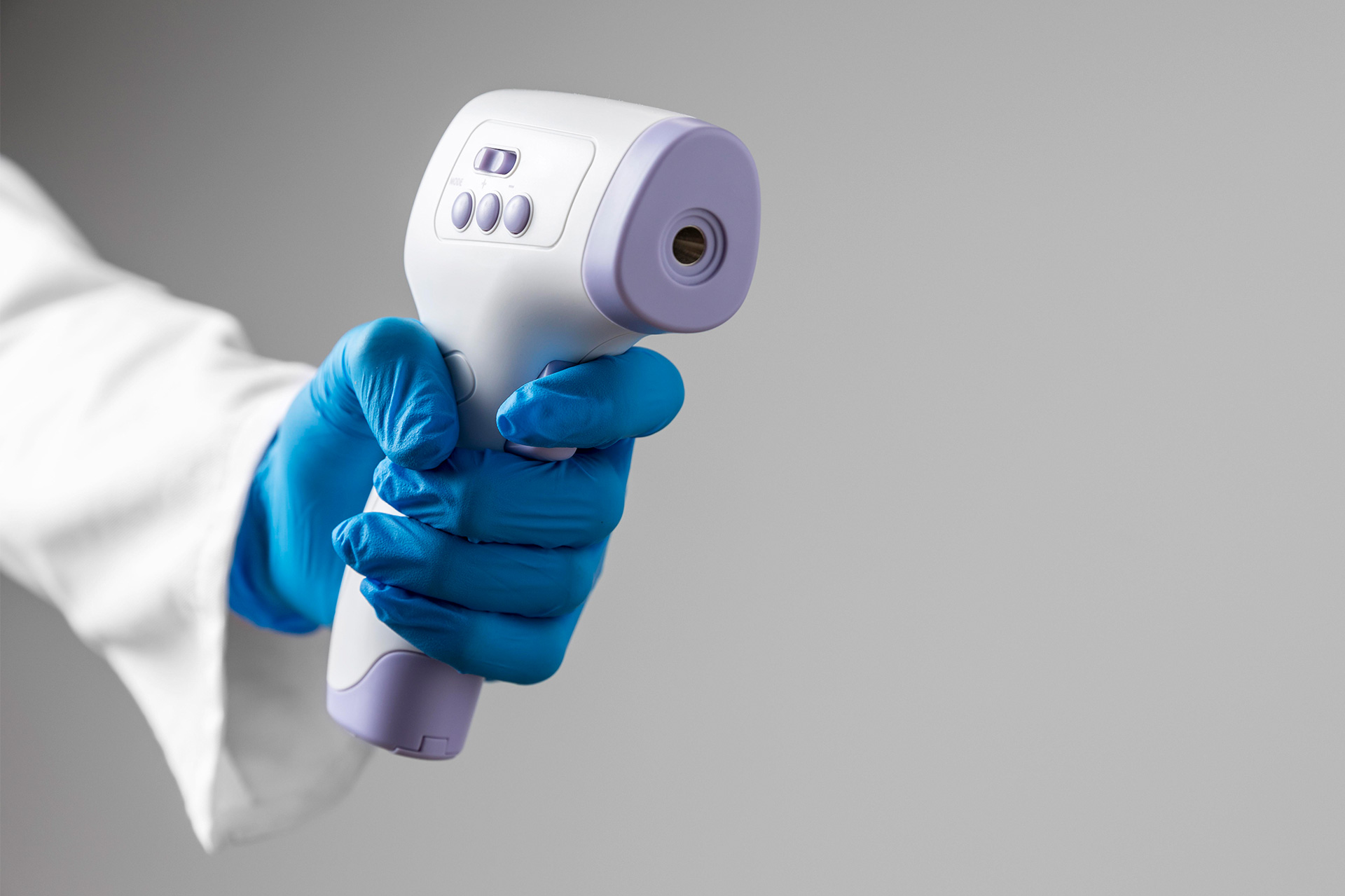 Forehead IR Thermo Meter
Family personalized thermometer
Kemsys has designed & manufactured a Non-Contact Infrared Forehead Thermometer, that ensures accurate, stable results and is safe for measuring human body temperature. This thermometer is clinically tested and calibrated for consistent results every time. This thermometer is an effective tool for identifying fever, which is a primary symptom of COVID-19. The device is easy to use and quickly displays the temperature. From a distance of 5 cm (2 in), simply point the device at the forehead and read the temperature shown on the LCD screen. The thermometer is ergonomically designed so that one can handle it comfortably during measurements. The trigger is so soft and definite.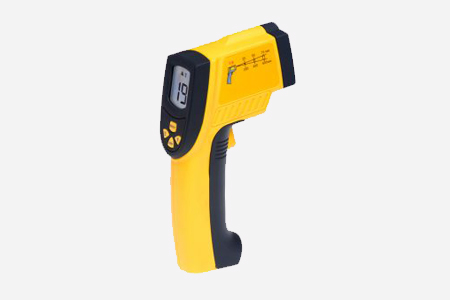 Measures body temperature from 89.6 to 108.5°F (32.0 to 42.5°C) without contact
Accurate to 0.5°F (0.3°C) with 0.1°F/°C resolution
Fast response (0.5 seconds)
Optimum measurement distance of 1.9 to 5.9 in (5 to 15 cm)
Alarm / Alert sound adjustable – when the temperature exceeds the programmed limit.
Internal Memory to store up to last 32 readings for easy recall
Large backlit LCD display
9V battery and pouch
Functional buttons:

On/Off
Unit Selection (°C/°F)
Increment/Decrement
Trigger

Auto power OFF (sleep Fn), if idle for more than 5 secs to conserve Battery
Battery level indicator on LCD
Measured temperature will stay on the screen for min 10 secs
Audio alarm alert with 3 long beeps
Family Personalized Smart Wearable Thermo Meter
Kemsys has designed a family personalized Smart Wearable Thermo Meter, which will continuously monitor body temperature, and record the readings every 5 minutes once in the mobile app. This tool is very useful to continuously monitor babies'/elderly people's temperatures as and when required. The mobile app temperature logbook/diary comes in handy for doctor visit/telemedicine applications.