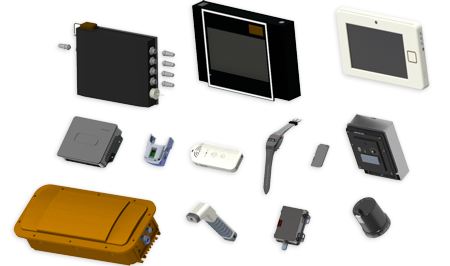 Mechanical Product Design Services
Concept/
Industrial Design
Engineering
Design & Detailing
Our skilled designers are equipped with years in mechanical design and development cutting across key industry verticals including IoT devices, Industrial Automation, Automotive & Telematics, Medical & Healthcare, Consumer Electronics, and Big Appliances. The team has successfully served the most stringent mechanical requirements of our clients catering from mission-critical, rugged, safety-critical, to low-cost and high-volume designs.
Concept / Industrial Design
Concept design is the starting point of any product development process, through sketches, 3D renderings, foam models, and other techniques. We develop multiple concepts based on the customer's product requirements.
It's always our endeavor to provide as many ideas as possible through this stage helping our clients to explore alternative ideation from different perspectives & make informed choices.
Our experts bring together a deep understanding of our customer's end-to-end product design needs including business challenges, product requirements, usability needs, costing, and other regulatory and compliance needs. We apply the latest methodologies, best practices, tools, and technologies accompanying our customers through the entire product design, industrial & product development process.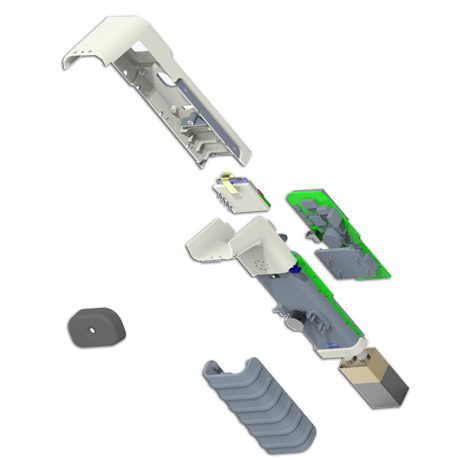 Preliminary & Detailed Product Design
Preliminary Design:
In Preliminary design, we often bridge the gap between design concept and detailed design. Here overall system configuration is defined such as PCB layouts and diagrams creating the general framework to build the project.
Detailed Design:
We convert conceptual sketches to comprehensive 3D CAD models for better engineering insights that partake in every stage from modeling to fabrication along with design validation. This phase further elaborates each aspect of the project/product by complete description through solid modeling, drawings as well as "Design for X and Design for manufacturing"
Engineering Design & Detailing
KEMSYS Engineering mechanical design offering leverage systematic, proven process in which we generate, evaluate, and specify solutions for devices, systems, or processes whose form(s) and function(s) are to achieve clients' objectives and users' needs while working through a specified set of constraints.
Our engineering design services include:
Detailed Part Design
Material Selection
Analysis for Thermal & Stress
DFM & DFA
Process Feasibility
Manufacturing Drawings
Process Details and Assembly Instructions
Critical to Quality Factors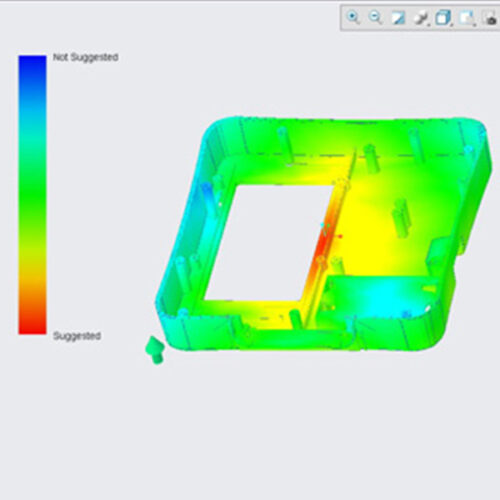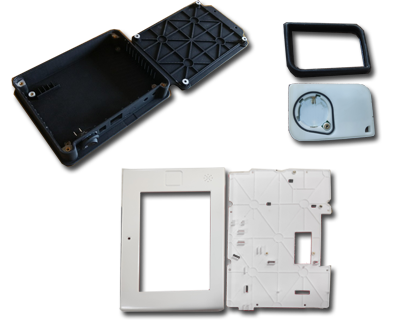 Prototyping
As your Prototyping partner we will ensure that the product conceptualized meets relevant regulations, and help reveal critical areas for improvements through the product's viability check, in-depth testing, and validation before it hits mass production.
Prototyping services can assess your concept's ability to meet a given requirement, develop a prototype or produce a short run.
Prototype and Component Developed:
Plastic (3D Printing, SLA, SLA, and Vacuum Casting), Sheet Metal, Rubber Parts (Proto tool / 3D Printing), Machined Parts (metal and plastics), and other Parts for design verification and Product Validation
Tool Development, Pilot & Productions
By collaborating with long-term manufacturing partners/vendors we bring the capability of building simple to complex tools and have developed and manufactured a wide range of tools and parts.
Types of Tools developed: Plastic injection molds, press tools, Rubber parts, Sheet metal, and castings
Types of parts manufactured and supplied: Plastic parts, machined parts, rubber parts, sheet metal parts
Product Finish: Painting, Printing, Powder coating, Anodizing, Chromate finish, and other types of product finishing processes.
Mechanical software tools expertise: PTC CREO VERSION 5.0, AutoCAD LT 2015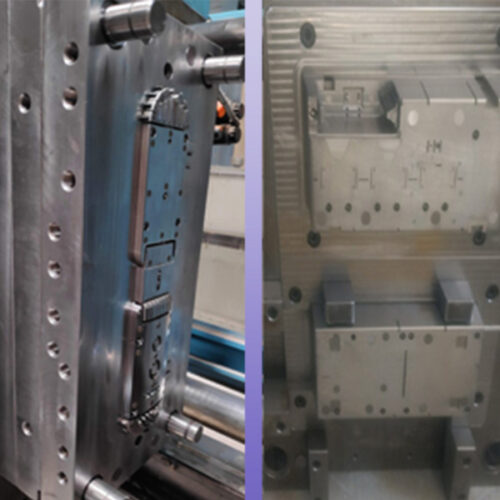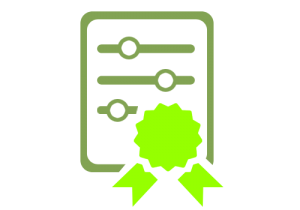 Regulatory & Certifications
Kemsys Regulatory & Certification team has experience in EMI/EMC testing for multiple verticals like Medical, Defence & consumer applications. We work closely with accreditation labs to get the certification done for the products.