Create next-gen products that outperform the competition with our cutting-edge hardware design services, designed to create high-performance and reliable hardware devices
Custom Hardware Design Services
Our hardware design services embodies the philosophy of creating efficient, reliable, and high-performance hardware components that meet your specific needs for your product. Our expert engineers prioritize fundamental elements of hardware design that define our approach:
simplicity, scalability, fault tolerance, and strict adherence to industry standards.
Product Potential Unlocked
Greater customization, flexibility, and innovation, that meets your unique needs and requirements.
Enhanced Security
Enhanced security features to protect sensitive data and prevent unauthorized access.
Performance Boost
Optimize your hardware product with improved performance, efficiency, and accuracy.
Why Kemsys's for Embedded Hardware Design Services?
Kemsys is proud of having rich hardware design experience in embedded product development life-cycle in various platforms like Qualcomm, NXP(Freescale), Marvell, TI, Broadcom chipsets, and various Microcontrollers with wide industry exposures spread across various domains including Automotive, Medical, Industrial, Mission-critical; segments focusing on POS, KIOSK, Digital Signage, IIoT, BioMetric, Smart Metering, Surveillance, and more.
Innovation
Developed IP and Platform Solutions that are industry-proven to accelerate your product engineering needs.
Scalability
Ability to scale and manage growth both during sustained peak and on-demand surge
Execution Excellence
Process, Checklists, Templates for each stage of the product development to ensure quality
Canvas to Cloud
One-stop shop to fully incubate your vision right from canvas to cloud journey

Legacy of Microprocessor Platform Expertise
Kemsys along with group company Kaynes has over 30 years of relationship with key semiconductor technology providers globally. Our strong relationship and co-innovation strategy have allowed us to continuously invest ahead of time in core platform technologies. Having access to our partner's product roadmap benefits our end users with accelerated product design and development support.
Spectrum of IoT Connectivity Experience
The primary building block of the Internet of Things (IoT) is connectivity, but as the IoT technology spectrum is full of variety and different application needs, it's difficult to find a one-size-fits-all communication solution. At Kemsys we have vast experience aided by our inhouse connectivity IPs to support our clients through informed wireless technology selection to designing and developing a best-optimized solution for their end IoT use cases.
Broad Sector-wise Experience
Kemsys offer multi-year experience in key domains where IoT and Digital Transformation adoption are accelerating. We pride ourselves on creating comprehensive and industry-compliant solutions across these domains using our innovative and proven product engineering practice. We commit to accelerating your concept to the commercialization journey with reduced implementation risk and time-to-market.
Extensive PCB Design Services
Our PCB Design Services offer cost-effective solutions that are optimized for performance, efficiency, and reliability.
Kemsys offer mixed-signal hardware board design service for embedded microprocessor, microcontroller, DSP's and all programmable devices. The development includes multilayer PCB layout, Signal & power integrity, and other required analysis. Kemsys team experience on complex projects to make products compact, faster, reliable, efficient, and cost-effective. We help our clients to prove the concept by building prototypes in a very short turnaround time.
Architecture and Design
Component Selection
Design Review and Consulting
Digital Designs
FPGA Design
Prototype Design
Mixed-Signal Designs
Display & Camera Designs
Wireless Designs
Battery circuits Designs
Embedded microprocessor Designs
Board Bring-up
High-speed interfaces
Testing and Validation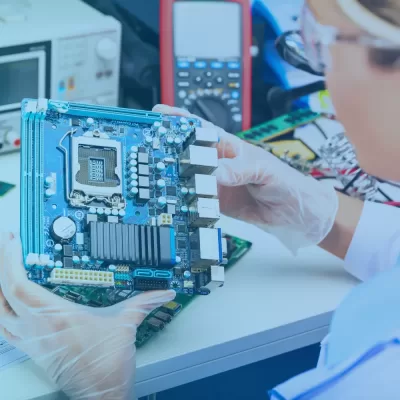 Device Technology Provider Expertise

Schematic Capture and PCB Layout Design Services
Our Schematic Capture and PCB Layout Design Services provide comprehensive and customized hardware design solutions that are optimized for performance and efficiency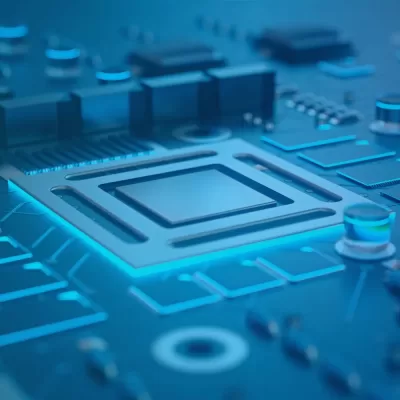 We offer PCB CAD design services for impedance controlled boards for mixed-signal design with Digital, Analog, and RF signals: placement, routing, signal & power integrity, layer stack-up, and HDI (High-Density Interconnect) PCB design experience for complex and very small form factor solutions with 0.4mm BGA pitch.
Library Management
PCB Layout Design
Signal & Power Integrity
Thermal Analysis
Design for Testing/Manufacturability/Assembly
Manufacturing Support
Extensive Device Platform Experience
Mixed Signal
High-Speed Analog + Digital Board design High-Speed ADCs, DACs, S/H circuits, filters
Digital
High Speed Digital Board design with DDR4, PCIe, SATA, USB 3.1, MIPI-DSI/CSI
FPGA
Board Design for FPGA, high-speed SerDes, Power & decap analysis, Pin assignments, termination plans
SOC/DSP/NPU
Board Design for Multiple and Hybrid SoC which includes Audio and Video chipsets, Video converts, CODECs, baseband processors, Neural processors
MCU
Application-specific board design using Micro-controller units, battery-operated, Low power, Low cost, form factor
RF-FE
Wireless connectivity application board design using RF-FE, Antenna selection, Antenna placement, matching and tuning, RF switches, Baluns
Iot Hardware Device Design Services
We are proud to offer a comprehensive suite of IoT hardware design services that enable our clients to bring their innovative ideas to life. Whether it's designing a new IoT sensor, developing a custom IoT gateway, or creating an end-to-end IoT system, we have the expertise and resources to deliver high-quality, cutting-edge IoT hardware solutions that help our clients stay ahead of the competition.
Wireless Connectivity
We can integrate various wireless connectivity options such as Wi-Fi, Bluetooth, Zigbee, and LoRa into your IoT device to enable communication with other devices or the internet
Sensor Integration
Our team can design and integrate various sensors such as temperature, humidity, pressure, and motion sensors into your IoT device to enable data collection and analysis
Power Management
We can design power-efficient hardware and software systems for your IoT device, including energy harvesting, battery management, and power-saving modes
Prototype Development
We can build and test prototypes of your IoT device to ensure that it meets your specifications and requirements
Looking for an end-to-end product development partner?
Get in Touch