IoT Battery Management System
Battery Longevity Ensured
Lithium-ion batteries have proved to be the battery of interest for Electric Vehicle manufacturers because of their high charge density and low weight. Even though these batteries pack in a lot of punch for their size they are highly unstable in nature. It is very important that these batteries should never be overcharged or under discharge at any circumstance which brings in the need to monitor their voltage and current. This process gets a bit tougher since there are a lot of cells put together to form a battery pack in EV and every cell should be individually monitored for its safety and efficient operation which requires a specially dedicated system called the Battery Management System. Also to get the maximum efficiency from a battery pack, we should completely charge and discharge all the cells at the same time at the same voltage which again calls in for a BMS.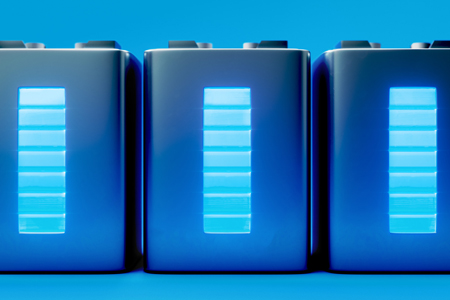 When it comes to battery, the two most important parameters are the State Of Charging (SoC) and State of Health (SoH) of the battery. Kemsys, one of the leading IoT device design houses, designed & developed a complete Battery Management Solution for its customer.
The system design is for a 48V nominal Lithium-ion Battery Monitoring System that goes into two-wheeler electric vehicles primarily. It can monitor battery stack up to 15 cells. The system design can be configurable from 12 to 15 cells supporting the stack voltage range of 36V to 50V and up to 300A maximum operating current. It monitors and measures cell voltage, pack charge, and discharge current, monitors battery temperature, determines SoC/SoH of battery, and has various protection features. The system periodically sends the vital parameters to the Azure cloud using an in-vehicle telematics board.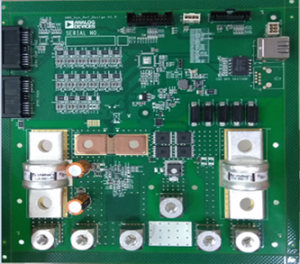 Key Features & Specifications:
Battery pack monitoring up to 50V, 300A
Individual Battery cells temperature Monitoring
High Side protection FETs for Charge and Discharge
Pre-Charge circuit/Inrush controller
Passive Cell Balancing Up to 200mA (Max) with Programmable Pulse-Width Modulation
Battery Gauging for SoC/SoH of cells
Supports isoSPI, SPI, and I2C Communication
SPI communication for host microcontroller interface
Operating temperature range of -40°C to 125°C
Protections: Over- and under-voltage, over-and under-temperature, overcurrent, short circuit
Kemsys has designed an Azure cloud-based multi-functional & unique battery management solution with dashboards & a notification management system – ideal to monitor your vehicle battery health in one place & get real-time notifications in case battery parameters goes out of safe range. Kemsys RDM played a big role in connecting vehicle telematics board with Microsoft Azure Cloud & monitoring millions of batteries remotely at scale.

The system offers the following tangible benefits,
Battery protection

in order to prevent operations outside its safe operating area.

Battery monitoring

by estimating the battery pack state of charge (SoC) and state of health (SoH) during charging and discharging.

Battery optimization

thanks to cell balancing that improves the battery life and capacity, thus optimizing the driving range for hybrid (HEV), the plug-in (PHEV), and full electric vehicles (BEV).