IoT Mobile Apps Design & Development Solutions
Kemsys specializes in IoT mobile app design & development and helps in developing intuitive applications to enhance customer experience. Armed with IoT & Cloud expertise, and years of android & iOS experience, we make your machines more intelligent and let your customers control machines, wearables; gain great insight into their usage through the mobile apps.
With a IoT mobile app, enterprises can personalize the user experience. IoT mobile apps help customers & consumers connect to the device and understand it well. Mobile applications also give the customer a great insight into their usage and real-time data. A well-informed user connects to the brand well and has increased loyalties.
Through mobile apps, our customers are able to control lakhs of street light nodes & manage electricity consumption effectively & efficiently. Through mobile apps, we enabled a touch-less coffee brewing experience for our customers and their guests. Through mobile apps & BLE beacons, we have enabled a great shopping experience by sending personalized offers & discounts available while passing by the shop.
Mobility Services
Hybrid App Development
Progressive Web App Development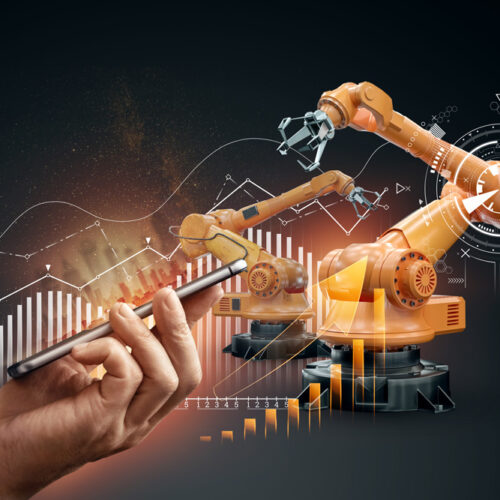 Transform IoT Field Operations with Mobile Apps
Remote Monitoring
It gives you the ability to monitor in real-time, so equipment and machines can "tell you" when human intervention is required. You can configure your app, so it issues notifications and alerts if a specific threshold is reached or if a certain event occurs. This allows you to remotely oversee operations and, in some circumstances, even perform issue over-the-air (OTA) repairs.
Preventative Maintenance
Companies can configure their machines and equipment to beam out performance/operating data. Mobile apps can be used to monitor that data, looking for key indicators signaling a need for maintenance, servicing or parts replacement.
Fleet Monitoring and Maintenance
The IoT generates real-time data on precisely where your vehicles are located at a given moment, which is great for route planning. It's also possible to build an application that monitors data beamed out by the vehicles to determine if and when maintenance or repairs will be needed. This could prevent some costly vehicle breakdowns. So in addition to making preventative maintenance a viable option, mobile apps will improve fleet management capabilities and ultimately, increase your company's efficiency and productivity.
RFID Tags and Tracking
Logistics can be challenging. This is an area where the IoT is useful, whether you're tracking parcels or re-routing a piece of company-owned equipment. A well-crafted mobile app allows you to track and pinpoint the location of an item, and you could also configure the interface to include other capabilities. For instance, many companies use parcel "picker" machines that collect merchandise and bring it to a packaging area. As a result, you may need a feature that lets you locate an autonomous vehicle in your warehouse and then send it to a different location for a new task