Making Compact Substation Smart
Compact Substation Monitoring Solution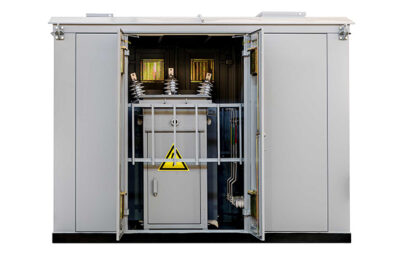 Power Distribution sector has responsibility of ensuring continuous electricity to consumers and zero power outages. Since SCADA is installed in most of Transmission & Distribution substations, monitoring of equipment is done at substation level only. However, Compact Substations which are installed in high populated locations need real time condition monitoring to ensure safety as well avoid breakdown.
Kemsys has served the purpose by offering KemPaas – A remote Monitoring platform. The OEM that has installed Compact Substations across the globe is able to monitor the health condition remotely on a real-time basis.
Making CSS Smart and accessible remotely
Maximize uptime
Proactive maintenance
OEM had installed all required sensors and Energy Meter for local monitoring of parameters. However, OEM was not able to check health conditions remotely and had to deploy a service engineer to visit the site on regular basis. 
The customer is an OEM of Distribution Transformer and Compact Substations. The Compact Substation is a compact enclosure consisting of MV switchgear, a transformer, and an LV switchboard located in three separate compartments. The OEM has supplied power distribution transformers and compact substations across the globe. 
Kemsys delivered an end-to-end real-time Compact Substation monitoring system. IoT edge gateway could fetch data from different sensors on different communication protocols.
The data from Oil Temperature Indicator (OTI) and Winding Temperature Indicator (WTI) was received on 4-20mA analog signal, which was converted into a digital signal and sent on the cloud. Likewise, data from the energy meter was integrated on MODBUS RTU communication protocol. Additionally, digital inputs were fetched for showing the status of different parameters. All the data was integrated on a single edge gateway device to ingest data over an inbuilt 4G modem to transfer data to a remote monitoring system.  
The Compact Substation Monitoring Solution uses Microsoft Azure IoT Hub-based solution to acquire data, analyze data and drive proactive and corrective actions. 
Energy Parameters
Oil Temperature Indicator (OTI)
Winding Temperature Indicator (WTI)
Status of door Open/Close
OEM's objective of making CSS Smart equipment was achieved by remotely monitoring all critical parameters on a real-time basis

The same data was shared with the end client hence offering visibility of the health condition of the equipment and ensuring USP among competitors